ANCHORAGE, Alaska – September 14, 2015 — Kimberly Loehr, communications director for the Lightning Protection Institute (LPI), was awarded five journalism awards in the 2015 National Federation of Press Women (NFPW) Communications Contest.  Loehr was also named runner-up in the Contest Sweepstakes, receiving a $150 cash prize. NFPW president, Teri Ehresman presented the awards and Sweepstakes check to Loehr at the NFPW Communications Conference Awards Banquet in Anchorage on September 12.
Loehr earned three first-place honors in the categories of: 1) Community, Institutional, or Internal Relations; 2) News or Feature Releases (Multiple Press Releases) and 3) Media Kit – Tools to Gain Media Coverage.  Loehr also received a second-place award in the Social Media Campaign – Nonprofit, Government, or Educational category and a third-place award for Blogs – Nonprofit, government or educational category.
Contest Sweepstakes cash prizes are awarded to entrants accumulating the most points, which is based on number of winning entries and the number if competing entries in those contest categories. NFPW Communications Contest entries are judged by leaders and experts (non-NFPW members) in the fields of communications and journalism.
Entrants receiving first-place awards in a state affiliate contest and are members of NFPW are eligible to enter the national competition.  Prior to winning the national awards, Loehr, a Richmond, Va native, took home five first-place honors, a third-place award and an honorable mention in the Virginia Professional Communicators (VPC) statewide Communications Contest in May, 2015.
The awards recognize Loehr's 2014 efforts in promoting lightning protection education and lightning safety awareness in conjunction with the Lightning Protection Institute's "Building Lightning Safe Communities" initiative.
The National Federation of Press Women (NFPW), is a dynamic US-based organization of professional women and men pursuing careers across the communications spectrum, including digital media, photography, broadcast and print journalism. For more information about NFPW visit http://www.nfpw.org/about.php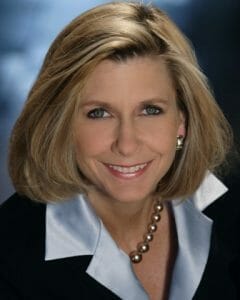 The Lightning Protection Institute (LPI) is a not-for-profit, nationwide group founded in 1955 to promote lightning safety, awareness and education and is a leading resource for lightning protection and system requirements.  Loehr's monthly blog on lightning protection, lightning safety and industry topics can be found on the LPI website at https://lightning.org/news/
###