In support of National Fire Prevention Week, October 7-13
For Immediate Release
MARYVILLE, Mo. — October 8, 2018 — According to the National Fire Protection Association (NFPA) today's home fires burn faster than ever. In a typical home fire, residents may have as little as one to two minutes to escape safely from the time smoke is visible or an alarm sounds. Understanding the risks and knowing how to react quickly and wisely can mean the difference between life and death in a fire event.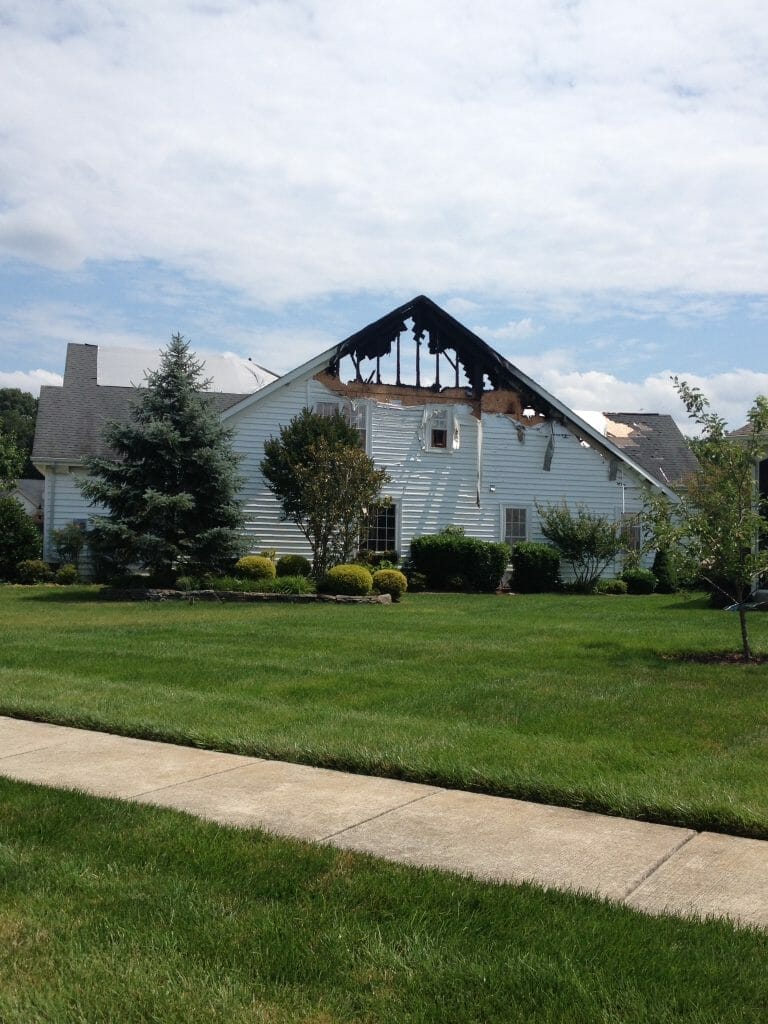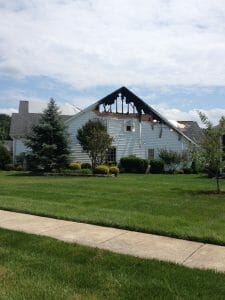 The Lightning Protection Institute (LPI) is teaming up with the NFPA — the official sponsor of Fire Prevention Week™ for more than 90 years-to promote this year's campaign, "Look. Listen. Learn. Be aware. Fire can happen anywhere™," which works to educate the public about basic but essential ways to quickly and safely escape a home fire. NFPA statistics show that the number of U.S. home fires has been steadily declining over the past few decades. However, the death rate per 1000 home fires that are reported to fire departments was 10 percent higher in 2016 than in 1980.
"These numbers show that while we've made significant progress in teaching people how to prevent fires from happening, there's still much more work to do in terms of educating the public about how to protect themselves in the event of one," said Lorraine Carli, NFPA's vice president of Outreach and Advocacy. "This is particularly critical, given the increased speed at which today's home fires grow and spread."
Carli notes that although people feel safest in their home, it is also the place people are at greatest risk to fire, with four out of five U.S. fire deaths occurring at home. That over-confidence contributes to a complacency toward home escape planning and practice.
While the NFPA campaign is focusing on home fires, their fire safety messages apply to virtually any structure and any type of structural fire-including those sparked by lightning.
"In working to spread awareness about lightning safety and increase education about lightning protection, we've come to realize that most Americans are uninformed about the dangers of lightning; including its very real fire risk," said Kimberly Loehr, communications director for LPI.
Lightning's extreme electrical charge can induce destructive surges through a building's circuitry, puncture pinholes in CSST gas piping, explode brick and roofing, and ignite many types of structural fires. Insurance incident reports indicate that it only takes a single lightning strike to spark a devastating fire. And increasing news reports of lightning fires at countless homes and structures in the U.S. reveal that these tragic situations occur more often than people realize.
For property owners who don't want to play the odds with lightning, a professionally-installed, safety standard compliant lightning protection system is a viable idea. Lightning protection systems (LPS) that follow the guidelines of NFPA 780, provide a network of low-resistance paths to safely intercept lightning's destructive electricity and direct it to ground without impact to a structure or its occupants.
"Situational awareness is a skill people need to use wherever they go, but unfortunately people make choices in lightning and fire situations that jeopardize their safety or even cost them their lives," said Loehr. "By sharing facts and education resources during Fire Prevention Week, we can increase awareness about an underrated fire hazard and hopefully, help build support for lightning safety initiatives, too."
To educate people about the fire dangers of lightning and the benefits of lightning protection systems for homes and structures, LPI created a new infographic to support this year's "Look. Listen. Learn." campaign which highlights three important steps people can take to help quickly and safely escape any fire scenario:
Look for places fire could start.
Listen for the sound of the smoke alarm.
Learn two ways out of every room.
For more information about Fire Prevention Week and home escape planning, visit www.firepreventionweek.org
LPI is leading a Build and Protect effort for lightning safety by providing important lightning protection resources for property owners, insurance providers, architects, engineers and construction planners. When safety stakeholders take a proactive mitigation approach to the lightning hazard, they help prevent lightning-sparked fires at all types of structures. For safety and quality assurance, LPI-IP provides third-party inspection and certification services to ensure lightning protection system compliance with nationally-recognized safety standards.
The Lightning Protection Institute (LPI) is a not-for-profit, nationwide group founded in 1955 to promote lightning safety, awareness and education and is a leading resource for lightning protection and system requirements. Visit the LPI website at www.lightning.org for more information.
For more information contact: Kimberly Loehr, NFPA Building Fire Safety Systems Section Member, LPI Communications Office, kiml@lightning.org