You build it.
Recognizing the importance of disaster mitigation for the architect and engineering communities, Build & Protect, is a newsletter written specifically for A&E's to provide unique content related to lightning protection system design, specification, quality assurance, inspection and maintenance. Find out how the inclusion of safety standard-compliant lightning protection systems in your state-of-the-art designs can benefit the building environment.
Featured in this issue:
Demand for Green Expands Demand for Lightning Protection
NFPA 780 New 2017 Edition Now Available
Building Lightning Safe News & Notes from the Community 
Overview Document for LPS Reference 
Demand for Green Expands Demand for Lightning Protection
Green building is a good idea and good for business. A 
Green Building Economic Impact study
 released by the U.S. Green Building Council (USGBC), found that Green construction is expected to account for more than 2.3 million U.S. jobs by the end of this year, and 3.3 million jobs by 2018. Aligned with this growth in automated technology, 
lightning protection
 has become increasingly important for inclusion in green building, LEED and the smart structure design-build process. Demand for green building and lightning protection services are expected to continue to grow as people, businesses and planners continue to emphasize sustainable approaches to design and construction.
Next month's Greenbuild International Conference and Expo will feature the latest and the greatest products and materials in sustainable design and intelligent building applications; including lightning protection! Join the Lightning Protection Institute(LPI) at booth #430 in Los Angeles, CA on October 5 & 6 to learn how lightning protection systems play a critical role in increasing sustainability and building resilience.
NFPA 780 New 2017 Edition Now Available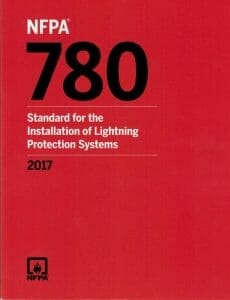 Often considered the grandfather of lightning protection, NFPA 780 provides valuable resource information for AHJs, project designers, architects, engineers, insurance professionals and anyone responsible for the protection of lives and property from dangers associated with lightning. NFPA also serves as the basis for the LPI-175 Standard of Practice for the Design-Installation-Inspection of Lightning Protection Systems reference document, which is commonly used by LPI-certified designers and installers and LPI-IP inspectors.
The foremost lightning protection Standard in the U.S., NFPA 780 is a primary implementing source for the IEC 62305 (International Electrotechnical Commission) series of documents. NFPA 780 also provides the foundation for numerous specialized lightning protection documents for organizations such as the DOD, DOE, NASA and the FAA. Prior to the development of the IEC series, NFPA 780 was routinely referenced and used worldwide.
The 2017 Edition of NFPA 780 document can be viewed free online here. NFPA 780 is also available for purchase from LPI here.
Building Lightning Safe 
News & Notes from the Community
Lightning Protection Incorporated in Award-Winning Design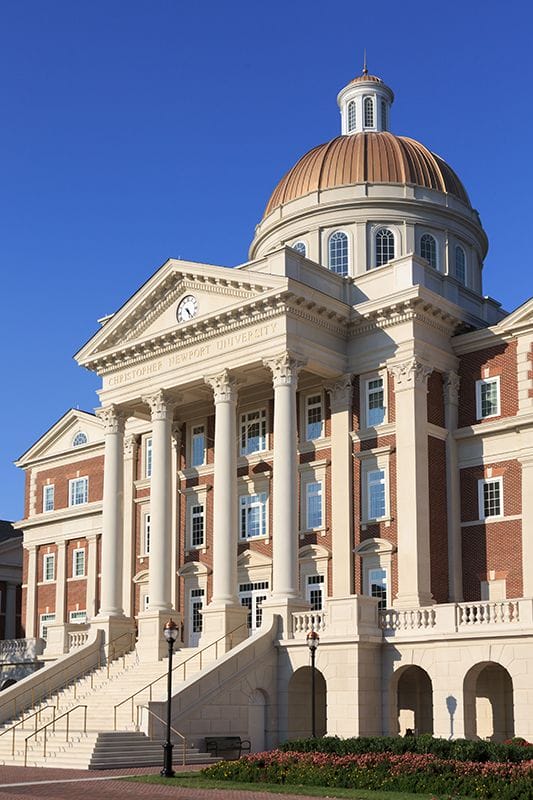 Traditional Building Magazine describes 
the Palladio Awards
 as the "first and only national awards program for residential and commercial/institutional projects which demonstrate excellence in traditional architectural design." Build & Protect congratulates Glave & Holmes Architecture of Richmond, VA, recently named a 2016 Palladio Award winner for designing the new 
Christopher Newport Hall
 at Christopher Newport University. The beautifully-constructed award-winning project features a glass floor, a dome and copper roofed cupola, and is also equipped with a lightning protection system. Recognized for their work in the New Design & Construction category, Glave & Holmes was one of only 12 architectural firms in the country to be honored.
 Architect on Record with Lightning Protection
"Lightning protection is nearly always included in the check-list of things we recommend to the owner," said Fernando B. Viego, AIA, NCARB and principal at Glave & Holmes. "Our best designs typically include lightning protection, as most clients recognize it as an important investment. We've been known to put disclaimers in writing, when clients don't take our advice for lightning protection."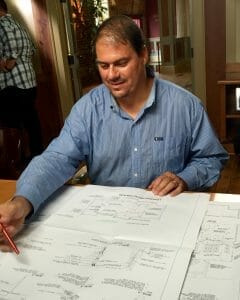 Viego also serves as first vice president of AIA Richmond, a professional organization which represents over 400 architects and interns in the greater Richmond area. The group is dedicated to advancing the practice of architecture among design professionals, while seeking to expand awareness and appreciation of architecture to the general public.
Need to know more about lightning protection? LPI can help you earn AIA continuing education credits while you learn how lightning protection systems provide added security for your clients. LPI is an Authorized Provider for the Lightning Safety Alliance (LSA) AIA Registered "Lightning Protection 101" program (LSA 101). This continuing education course provides a review of proper lightning protection system design and application, conforming with NFPA and UL lightning protection requirements. AIA course participants earn 1 AIA Learning Unit credit. LPI can help connect you with an authorized provider in your area, so 
contact us
 for assistance, or visit the LSA website at 
www.lightningsafetyalliance.org
to learn more about the course.
Do you have Building Lightning Safe story or perspective to share? Send us your news & notables for inclusion in an upcoming issue of Build & Protect. 
Every profession and field of endeavor subscribes to its own jargon, and the world of lightning protection is no exception. Unfortunately, the language of lightning protection installation can be a source of confusion for architects and engineers who are unfamiliar with the industry jargon.
puts safety standard compliant LPS terms right in your hand.
Overview Document for LPS Reference
Often a misunderstood engineering system, lightning protection can be a value engineering target for those not familiar with the purpose and benefits of the technology. Want to know more about system requirements, installation methods, system components and quality control measures? LPI's
Lightning Protection Overview
 provides a concise reference document for designers, engineers, construction managers, inspectors and others who are unfamiliar with industry terms and the science of lightning protection in general.
Subscribe to Build & Protect!
There's a saying that goes, "An architect's dream is an engineer's nightmare." 
A&E's seeking to keep pace with lightning protection trends to help fortify their building dreams and nightmares, won't want to miss an issue of Build & Protect!
Lightning Protection Institute | Toll Free 800-488-6864 | Fax 660-582-0430 |