You build it.  We help PROTECT it!
Recognizing the importance of disaster mitigation for the architect and engineering communities, Build & Protect, is a newsletter written specifically for A&E's to provide unique content related to lightning protection system (LPS) design, specification, quality assurance, inspection and maintenance.  Find out how the inclusion of safety Standard-compliant lightning protection systems in your state-of-the-art designs can benefit the building environment.
Featured in this issue:
Annual Lightning Protection Conference Update
New Build & Protect Resources for LPS Design & Inspection 
Building Lightning Safe News & Notes from the Community 
HurricaneStrong Home Incorporates LPS in Resilient Rebuild 
New Tech Bulletins Address LPS Concerns & Questions  
85th Annual Lightning Protection Conference Countdown 
What: 85th Annual LPI/ULPA Lightning Protection Conference
When: February 8-10, 2017
Where: Woodlands Resort & Conference Center, Woodlands, Texas (Houston area)  
The countdown to Houston is here and representatives from the United Lightning Protection Association (ULPA) and the Lightning Protection Institute (LPI) are making plans for the 85th annual industry conference. The 2017 meeting will feature LPI certification testing sessions, educational and guest speaker programs and opportunities for LPS professional development and networking. Individuals or groups interested in LPI testing sessions at the conference can contact LPI@lightning.org for information about scheduling and registration.
More information is available on the ULPA website.
Build & Protect Resources for Designing with Lightning in Mind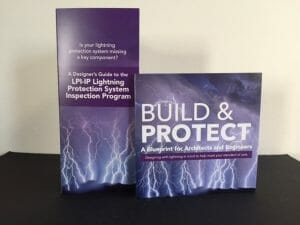 If it deserves to be BUILT, it deserves to be PROTECTED! The Lightning Protection Institute has got A&E's covered when it comes to meeting the best standard of care for LPS. Architects, engineers and building planners looking to learn more about lightning protection will want to visit the LPI website for important resources. Think of our Build & Protect
A&E portal
 as your
blueprint
for quality LPS specification and design.
Building Lightning Safe
NEWS & NOTES FROM THE COMMUNITY  
Case Study Features Lightning Protection for 911 Center 
LPI member firm, Guardian Equipment Co. recently provided a lightning protection system for the Macomb County Department of Roads and COMTEC (a high-profile, technology and 911 center in Michigan). The recently renovated community center has been featured in an impressive lightning protection case study produced by the Copper Development Association (CDA). A copy of the case study report, which details the benefits of the LPS and grounding applications, is available on the CDA
website
. A short video about the project and the LPS installation is also available for viewing on 
YouTube
.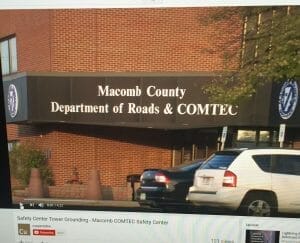 LPS Included in Green Home Designation Standard 
The Florida Green Home Standard Reference
Guide
, developed in 2004 and revised in 2015 (see version 10, developed originally in 2013 below), was designed to share information on green home practices and provide details on how to earn points for complying with the Florida Green Home Designation Standard.
The Guide cites lightning as the "number one cause of house fires" in Florida, and explains that "the cost of a lightning protection system can be less than an LCD TV, yet increases the home's protection from wildfires and reduces the amount of damaged electronic equipment ending up in the landfill."
While the Florida Green Building Coalition (FGBC) recognizes LPS as a credit-worthy mitigation tactic, many homeowners may not be taking advantage of this service.
"Lightning protection is included in the FGBC checkpoints, but to-date I haven't seen anyone submit LPS to earn points for compliance with the Florida Green Home Designation Standard," said research architect, Stephanie Thomas-Rees. "Perhaps some homeowners are wondering about the cost-effectiveness of lightning protection systems–maybe the industry needs to provide more information, here," she suggested.
Thomas-Rees, who serves on the FGBC Board, is also an Adjunct Professor at Dayton State College, and a proponent of continuing education. "Lunch and Learns are a great way for architects to learn more about building amenities and green home practices like lightning protection," she explained.
Providing Lightning Protection Education the AIA Way  
Looking to learn more about LPS Continuing Education in a Lunch and Learn setting? Let
Build & Protect
assist! LPI is an authorized provider for the Lightning Safety Alliance's AIA Registered "Lightning Protection 101" Program (LSA 101). This Continuing Education Course provides a review of proper lightning protection system design and application as conforms with UL and NFPA lightning protection requirements. AIA course participants earn (1) AIA Learning Unit credit for this one-hour course. 
LSA 101 providers have have extensive knowledge of lightning protection methods and are actively involved in the lightning protection industry and its trade associations. In our efforts to Build & Protect we strive to help connect A&E's with authorized providers of this education program. Contact LPI for assistance or visit the Lightning Safety Alliance website to learn more about the course. Do you have Building Lightning Safe story or perspective to share?
Send us your news & notables for inclusion in an upcoming issue of Build & Protect. 
HurricaneStrong Home Incorporates LPS in Resilient Rebuild
With the foundation walls now poured, the FLASH HurricaneStrong Home in Breezy Point, NY will replace a 1955 home damaged in Hurricane Sandy, while also serving as an education project to promote disaster-resilient construction. The Lightning Protection Institute (LPI), and member companies, ECLE and Associated Lightning Rod Co. are supporting the project by donating LPS equipment and services. Other project partners include: FEMA, FLASH, Portland Cement Association, BASF Corporation, Huber Engineered Woods, Kohler Generators, Malbro Construction Services, New Jersey Institute of Technology, and Simpson Strong-Tie.The rebuild is spearheaded by architect Illya Azaroff of +LAB architect PLLC, who is committed to helping a lifelong Breezy Point resident return to her community, after leaving nearly four years ago. The home which will include a safety Standard-compliant lightning protection system, is being constructed to meet the requirements of FORTIFIED Home™ – Hurricane Gold!
You can watch the #HurricaneStrong Home take shape as the time-lapse "build cam" records the rebuild progress live in Breezy Point on the
FLASH website
.
New Tech Bulletins Address Common LPS Concerns & Questions
LPS is often a misunderstood engineering system that can also be a value engineering target for those not familiar with its purpose and benefits. It's not uncommon for engineers, designers and construction managers to have questions about lightning protection applications.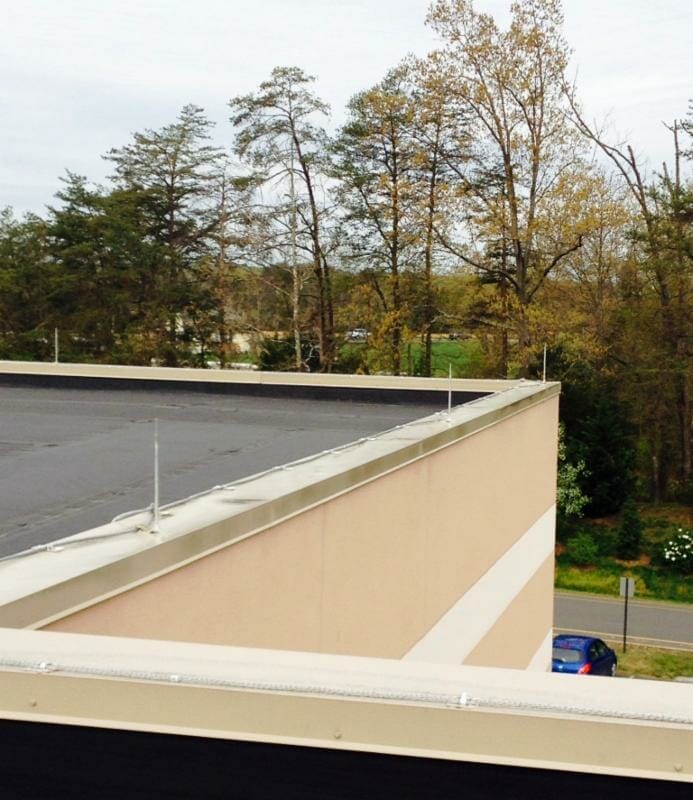 LPI's Technical Bulletins examine a variety of LPS concerns and address questions about a variety of topics, including maintenance, inspection, re-roofing and even lightning safety concerns for indoor pools. Be sure to checkout the Build & Protect blog
for LPS Tech Bulletins that examine common industry concerns and share guidelines for best practices for both design and installation.
LPI has materials and resources to help ensure your LPS materials and methods maintain compliance with nationally recognized safety Standards.
Subscribe to Build & Protect!
Lightning Protection Institute | Toll Free 800-488-6864 | Fax 660-582-0430 |